Advanced Audio/Visual Design & Install Services
We install high-quality audio/visual systems for smooth, reliable conferencing, displays, presentations and day-to-day communications.
End user experience and expectations are the driving force behind every BEI Construction audio/visual engagement.  We first installed A/V components of our design/build projects in 2005. Over time, we have witnessed the evolution of the A/V industry as the business requirements for this function have grown exponentially.  From simple presentations to worldwide videoconferencing to 500+ employee all-hands meetings, BEI's audio/visual capabilities have been a valuable asset to our clients in meeting their communication needs.
Design Services
We work with our clients to design high-quality A/V systems that will meet their specific needs. We strive to create systems that are easy to use so that clients can focus on what is said and not how it is communicated.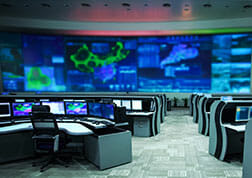 Installation
BEI has installed a vast array of A/V systems that can accommodate a broad range of communication functions, from small-scale meetings to worldwide conferences. When installing an A/V system, BEI uses industry-certified employees who are up-to-date on the latest techniques and safety standards.
Commissioning and Testing
To ensure A/V systems are working as designed, BEI goes through a vigorous commissioning and testing process that includes the following actions:
Identify product defects
Improve system design
Fine-tune audio performance
Calibrate video displays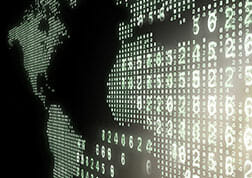 Support and Maintenance
Support and maintenance for A/V systems is essential as software/firmware updates are constantly being released by manufacturers. This requires monthly and quarterly maintenance upgrades as well as fine-tuning A/V systems for optimal performance.  BEI takes a proactive approach regarding these upgrades including an annual SLA schedule of upgrades and fine-tuning analysis.
Start your project with us today
Contact us to start the conversation. We'll ask about your project's requirements and challenges, and develop a plan to meet its goals.
Contact us
Representative Client List