Safety First
Our team sets us apart.
Keeping them safe is our top priority.
Our 0.64 EMR demonstrates
our commitment to safety excellence.
Trained, Certified, and Rewarded for Safety
At BEI Construction, we believe that safety excellence starts with training. We conduct extensive in-house training based on OSHA and Cal OSHA standards along with our own documented practices. We also follow NFPA 70 E—the industry standard for electrical safety—developed by and for electricians. Our safety certifications include Gold Shovel. To strengthen our safety culture, we reward employees for safety performance.
NFPA 70 E
Safety standards written by electricians for electricians.
OSHA 30 Trained
All foremen are OSHA 30 trained and compliant.
Cal OSHA
We strictly follow Cal OSHA regulations.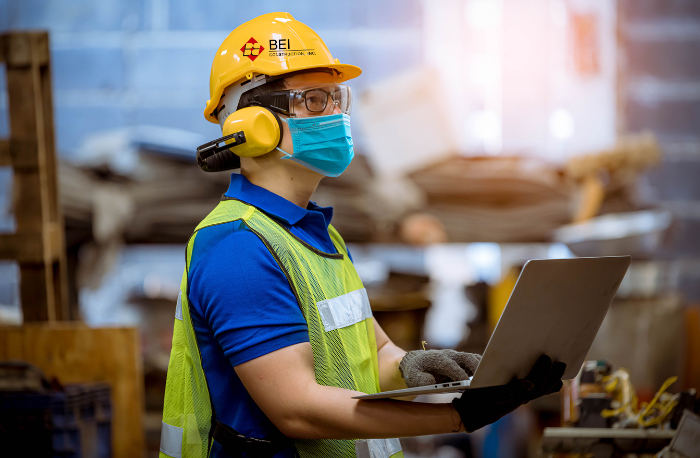 Equipment Inspections
Fork, book, tractor
Back-up alarms
Hydraulic cylinders and hoses
30 min on each
Checklist
Covid-19 Plan
The health and welfare of our employees is our highest priority. Access our plan here.
IIPP
Access our Injury and Illness Prevention Plan by clicking the link below.
HIIPP
Access our Heat Illness & Injury Prevention Plan by clicking the link below.